[Product Description]
This product is a device that exercises the wrist by gyroscopic principle.
It functions by enabling a person to rotate wrist repeatedly and control the rotational force of an eccentric rotor that creates centrifugal force through revolution and rotation occurring simultaneously from the same axis at a fast speed.
Strength of the rotational force is adjusted by the intensity of the wrist turning and at a maximum rotation, it achieves 13,000 revolutions and 4kg of gravity.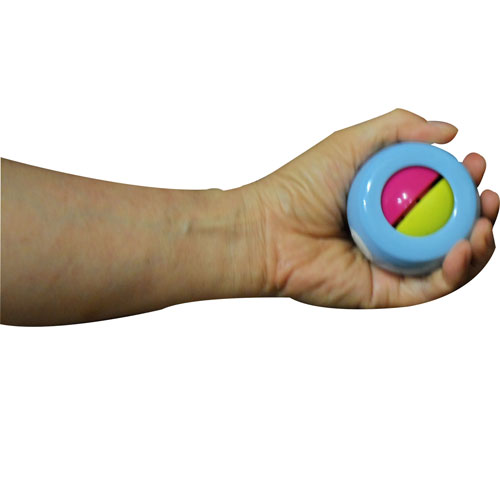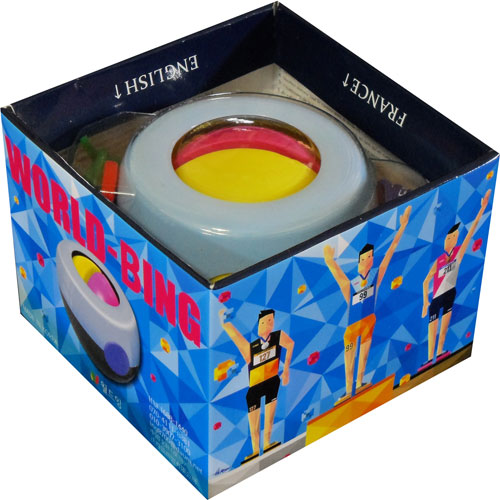 [Product Features]
- Easy to start
- Noise reduction
- Easily used with smaller hands
- Original and creative development
[Product Specification]
- dimensions 65x65x60 / weight 250g
- composition : ABS, St, Zn
[Product Others]
1. wrist strengthening exercise
2. child brain and motor skills development
3. portable wrist exercise during business trips
4. improved blood flow and stress relief
5. carpal tunnel syndrome treatment and improvement
6. rehabilitation physiotherapy for recovering patients
7. cognitive exercise and strength restoring for the elderly